When you are building your home, the grills on your doors, windows or even gates play a pivotal role in adding to the design and beauty of your home. Thus it is important to select the right kind of company to do the needful for you.
The first step is to know about the various types of grillwork design. Our team of experienced and talented workers at InteriorDesk knows about the various kinds of designs for grills ranging from ornate to modern styles. When it comes to grill design for the window, then you can have lots of options ranging from customized patterns to even aesthetic designs which include floral motifs, heart-shaped designs and other kinds of patterns. Before deciding upon the designs for your door or window, you can give us a call here anytime to discuss your requirements. In fact, our workers realize the unique need of our individual clients. They can even see your house and discuss with you the types of grillwork design best suited for your home. There are many kinds of the grill which include cast iron, wrought iron, steel and aluminum grill designs and many more.
Grill work service in Bangalore
The grill work done in Bangalore is highly sophisticated using the latest architectural means of work. The interior deck is the best in the business when it comes to using the different types of grill work to be done. Our team of experienced professionals consists of excellently talented laborers and veteran personnel. All the grilling, roofing examples of iron and steel work are undertaken by our well-organized team of experienced and talented workers. The client just needs to make a call or type an email and the company representative will be over at your site. The InteriorDesk is best known for its client goodwill. Our products are primarily made of mild steel and are highly resistant and can withstand corrosion. The constructions are strong and sturdy and give the houses and offices a good look. We offer our excellent services all over Bangalore.
Grill work for Balcony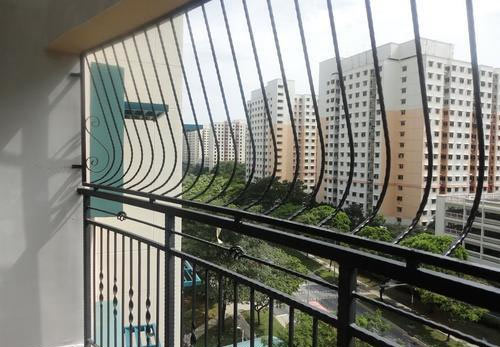 The balcony is a very commonplace in each and every house and it is very common to have grills there. Our versatile company offers a lot of choices for the clients when it comes to grill work for the balcony. The client can check out various sections in our image gallery to view the various kinds of balcony grills including those which are made of stainless steel and frameless balcony grills. You will also get to know about the colors available and the kinds of features which they offer. InteriorDesk is one of the leading organizations when it comes to providing the clients with the right kinds of grills for their gates, doors, and windows. We even strive hard to use the latest methods for building up the grill work for balcony in Bangalore with the houses and apartments being so modern plus up-market in the city. Our reliable company also offers strong and sturdy balcony safety grill in a variety of specific sizes, shapes, and colors as per the client demands.
Grill work for Home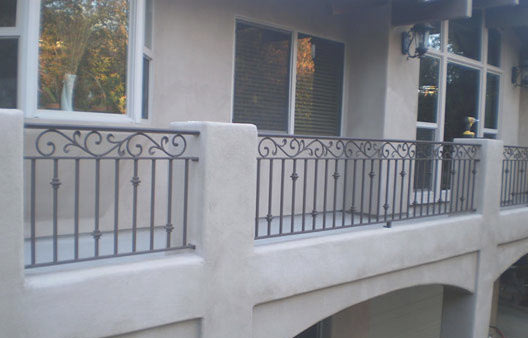 InteriorDesk has also carved a niche for itself in the consumer market for providing the clients with strong and sturdy, weather resistant and corrosion free home grills. The kind of grill work for home to be done totally depends on the clients. The professional experts of InteriorDesk come over on site to take a look at your home, assess the size whether large or small and also the placement area of the grills. You can discuss your queries with our project consultants and your work can be fitted to suit your pocket. In fact, our experts even offer a free estimate of the entire project and a brief consultation, totally free of charge.
While choosing grill work for windows or even grillwork for doors, the size and shape of the same have to be taken into account. You can opt for arched, diamond or even rectangular designs with the color and motif of your choice. The project consultants will help you decide upon that and you can even refer to your website gallery or brochure for more relevant details. The door grills mainly provide security for the homeowners. Patio doors are good for installing security grills and we have experienced locksmiths too with whom the clients can discuss their project details.
Grill work for Staircase
In very high storied or high rise buildings it is imperative to put grills on the staircases as a support for the people who are ascending or descending. InteriorDesk also offers a variety of grill work for staircase which includes designer stainless steel grills. Our market knowledge is vast in the case of grills. We even provide the clients with designer glass staircase grills depending upon the décor and architecture of the building. The features and prices are also provided alongside with the images in the gallery website for you to check out. Our project assistants and skilled laborers are also always accessible and pleasant to our client queries. Our company is reputed for its durable and excellently versatile products, reasonable prices and client goodwill.
Fabrication work for grills and others
Our company InteriorDesk provides fabrication work for grills and has strong industrial experience. There are all kinds of grills available at our company which includes mild steel, cast iron, and wrought iron gate grills. You will find all our products sturdy, strong and durable which satisfies the clients. When it comes to ms grillwork, our firm is also well recognized and has carved a niche with its honesty, hard work and goodwill. The advanced and latest techniques in the relevant industries are used by our expertise officials in order to provide durable products. The iron grill work is also of superior quality and satisfies the clients no end. You can take a look at our durable products and choose the grills yourself.